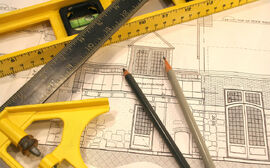 Your living room is one of the most important spaces in your home. It's the place you spend your time relaxing, socialising and entertaining.Ensure your renovation design ideas for your living room become the reality you've dreamed about.
Open Plan
Edit
Open plan living has become popular throughout Australian homes over recent years. One of the benefits to open plan living is the modern feel created by clean, open lines and spaces. Original wall features and high ceilings can be extremely complimentary to an open plan home. Having three or more rooms combined into one space allows people to chat and socialise throughout various spaces within the house.
Living Alfresco
Edit
An alfresco living area is usually one of the most adored additions to any home. Living alfresco allows you to bring your inside out and your outside in, all within one gorgeously designed space. Create a space where you can dine in a light summer breeze or lounge on the couch whilst watching the kids in the pool. Whatever your design ideas for your living room involve,can create it just the way you envision.
Colour Your World

Edit
Colour is important in every home. Open up your space with white walls, or add feature walls with wallpaper or texture with tiles. Discuss your design ideas for your living room with a professional Interior Designer and we'll do our best to turn them into a reality.
Door Furniture

Edit
The door is one of the most under-looked features in the home. The right door can finish off any space and tie your room together - we can source a wide range of door furniture products to suit any style.