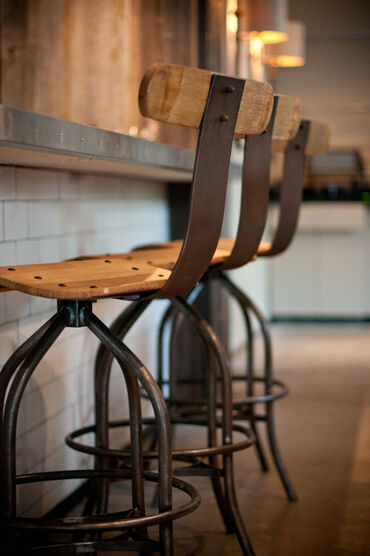 Finding stools for a bar or counter can be pretty difficult. If you try to start the shopping process without first knowing what you're looking for, it can quickly become overwhelming. The problem is, there are a lot of things to consider! 
Make sure to really think about the style of the room you'll be using the stools in. Do you want these pieces to be a design statement, so they stand out? Or do you want something classic and subtle that will blend in with the rest of your kitchen ? 
How high is the counter or bar you want to put a stool under? You'll want the seat to be about 11-12 inches underneath the bar so there's plenty of room for people to sit comfortably. 
Materials
Edit
Options can include everything from metal, wood, plastic, leather, upholstery, wicker, or a combination of materials. Since odds are these stools will be used frequently, and near an area that serves food, you'll want a material that's easy to clean and that can handle everyday wear and tear. 
Consider how many stools can fit into the allotted space so that they can all fit together and look proportional to the room. Make sure you're thinking about the location of doors, entryways, and common pathways. You don't want to create a space where people have to dodge around the stools in order to get where they need to go. There are endless other customization options as well, including backless designs, swivel, and different colors and materials to choose from.